They say a picture is worth a thousand words. But these five images are worth millions… of dollars.
In today's crowded digital and physical marketplace, a strong logo is like a brand's signature—it's a key way to set a company apart or identify a brand. But designing one that "feels right" can be a challenge, as even Google found out back in September when designers and consumers showed up to criticize its visual updates.
But some logos stand the test of time and form a unique part of a company's history. A few factors can make all the difference, as illustrated by these five well-known logos.
Personality: Coca-Cola

From ice-skating polar bears to hippies singing in a field, Coca-Cola has a very clear personality. Although it's done much to update its brand with hip stars and upbeat associations, it remains a classic. And that's exactly what this scripted "wordmark" evokes. It's not formal or stuffy, but it makes you think of wholesome soda shops and 50s-era nostalgia, even though its iconic logo was designed all the way back in 1887.
Symbolism: Microsoft
In 2012, Microsoft capitalized on its most recognizable product for its new logo design. The new logo modified the previous lettering and added the iconic colored squares.
The new symbol is colorful and easily recognizable as an avatar on small screens, a key factor in modern logo design. Symbols and words must be visible and identifiable regardless of the screen they're viewed on, whether it's a 72-inch high-definition television or a 4-inch phone screen.
Now that many companies use their logo as an avatar on social media, it's even more important to have clear, seamless designs that are instantly recognizable—perhaps part of the motive behind Google's sans-serif shift.
Simplicity: Apple.
Over the years, Apple's logo changed from the rainbow-hued apple of the 80s to a much simpler image as the company's brand became more streamlined. The symbol reflects the name, not the product, but it's easily identified (the reason a bite was taken out of the apple was to differentiate the image from a cherry) and makes you think of the company's name using a symbol alone.
Competition: Ford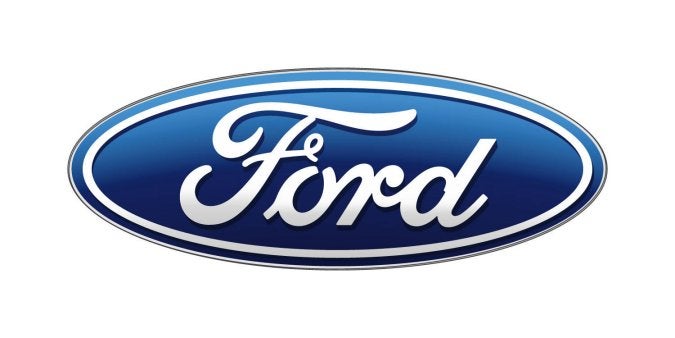 Part of the purpose of a logo is to differentiate a brand from its competitors. Ford does this by appealing to the same classic ethos Coca-Cola does. Where many of its competitors have gone the symbolic or single-letter route, Ford differentiates itself every time the logo is printed and conjures up images of tradition, stability, and quality. The icon is also in the shape of an oval to accommodate the "Ford" name, which differentiates it from the round logos of car companies like BMW and Volkswagon.
Patience: Nike
Sometimes, it simply takes time for a logo to take hold. When Nike's logo was designed for $35 by a design student named Carolyn Davidson in 1971, the company's founder was ambivalent. Today, it's one of the most recognizable symbols in the world. The company even removed its name, preferring to let the "swoosh" speak for itself.
Of course, it helps that it was well designed. The swoosh implies motion, which makes it perfect for a sports-shoe company, and it is simple enough to almost have predicted the modern preference for unfussy branding. Sometimes, it just takes a little time for good design to be recognized—and with time, a mark comes to be accepted. Try to design for the long term and not jump ship when the next trend comes along.
If these logos tell us anything, it's that good design can weather changes in pop culture, design trends, and even technology. Will yours make the list?